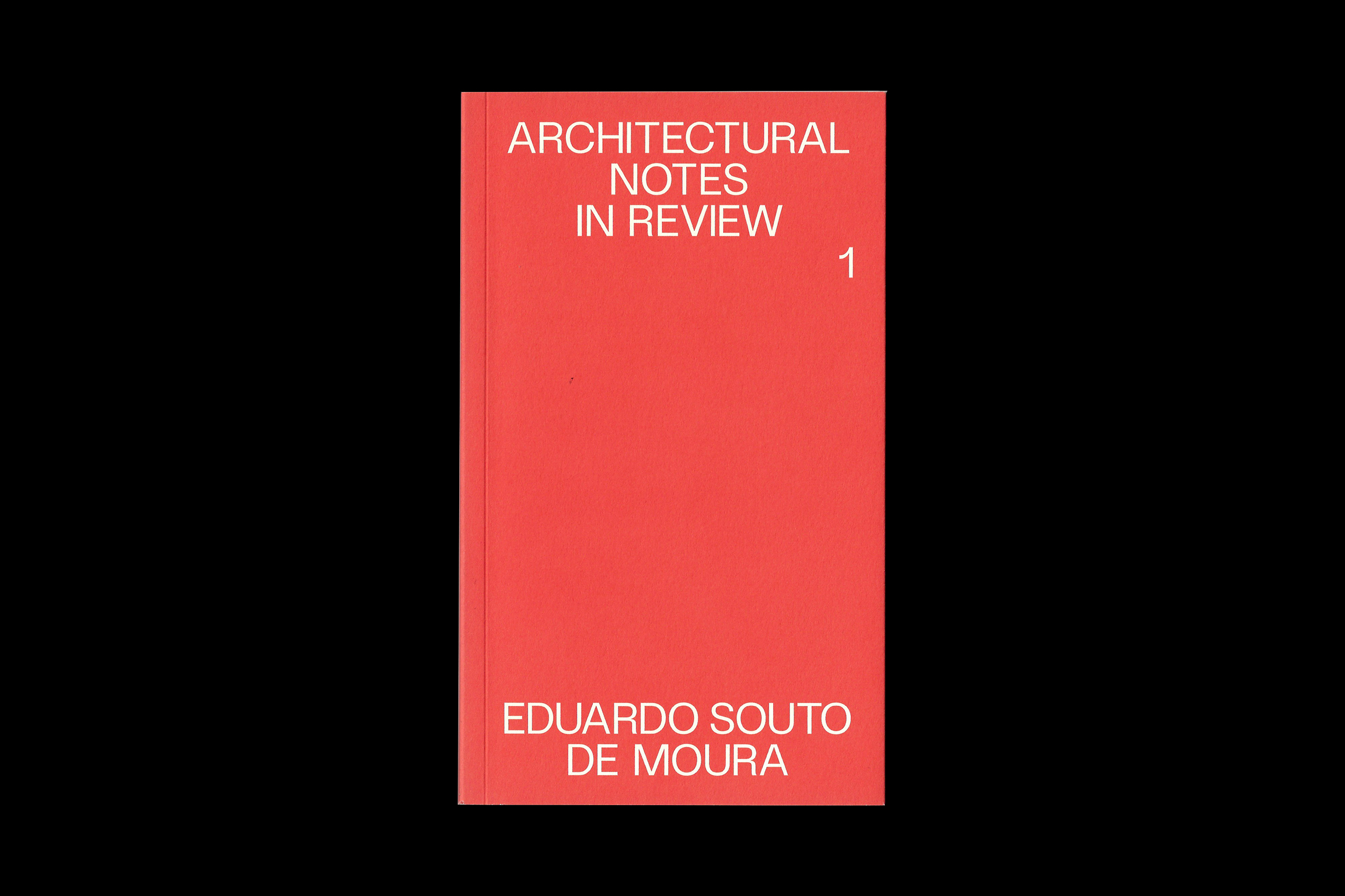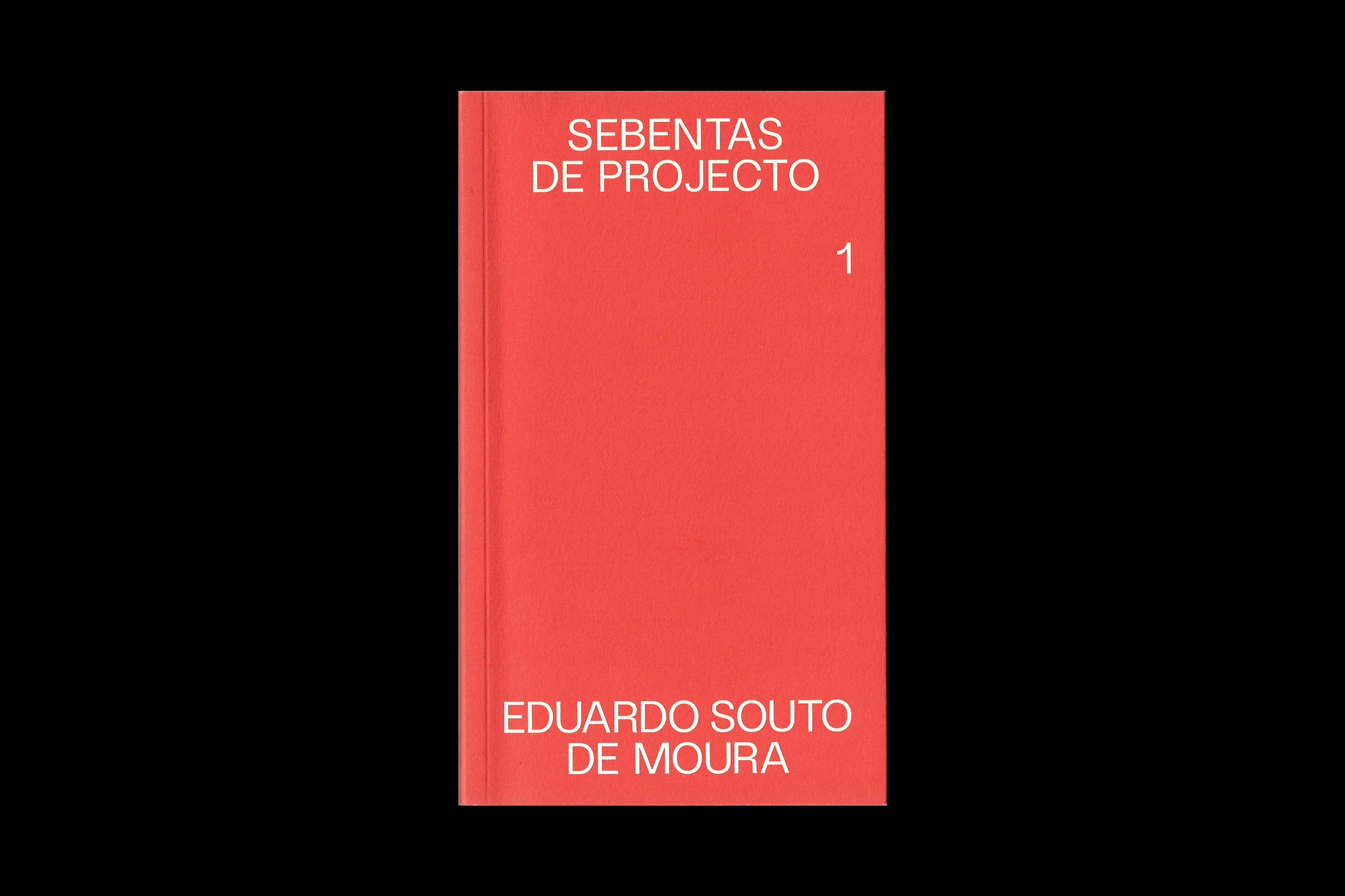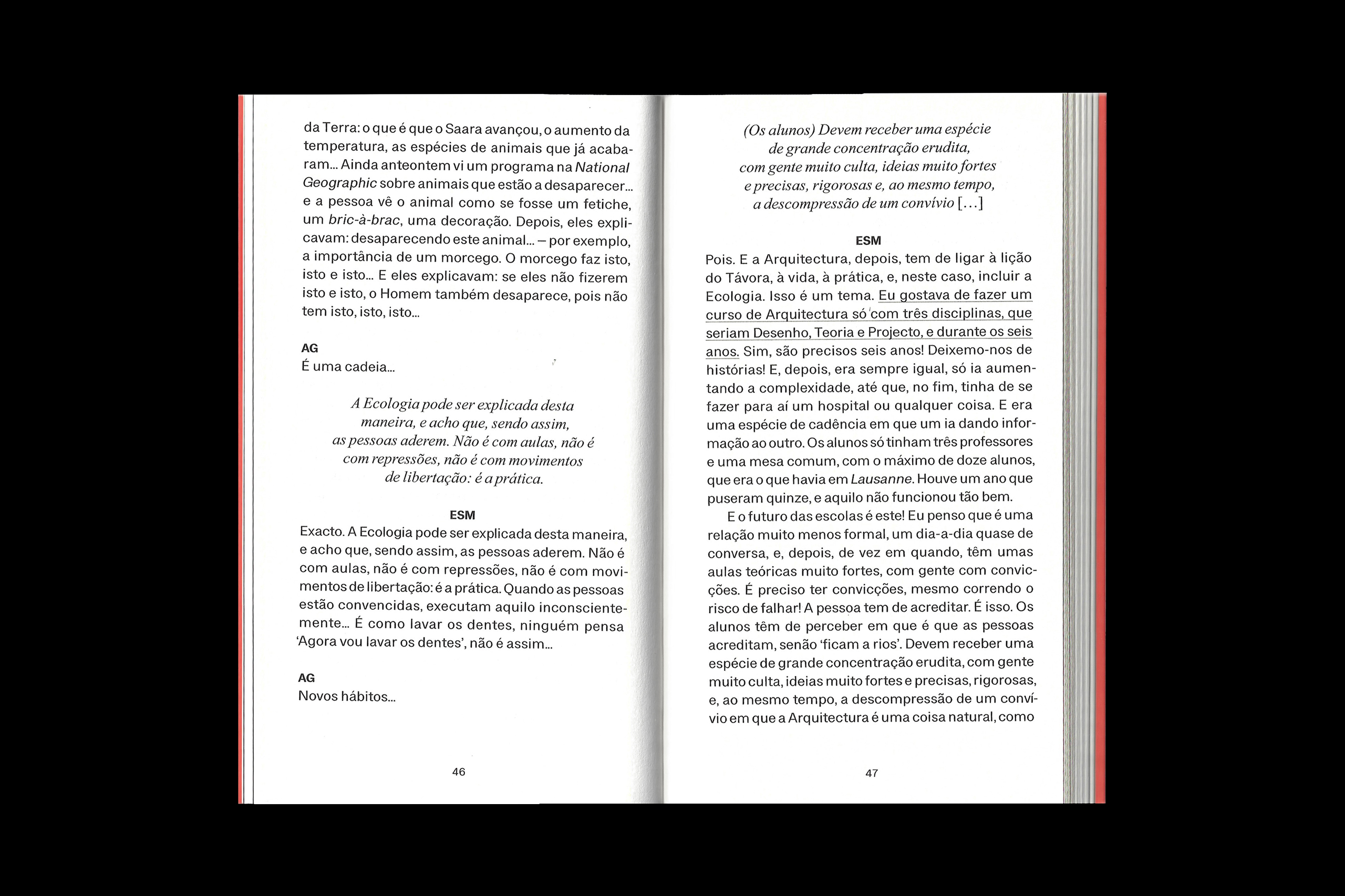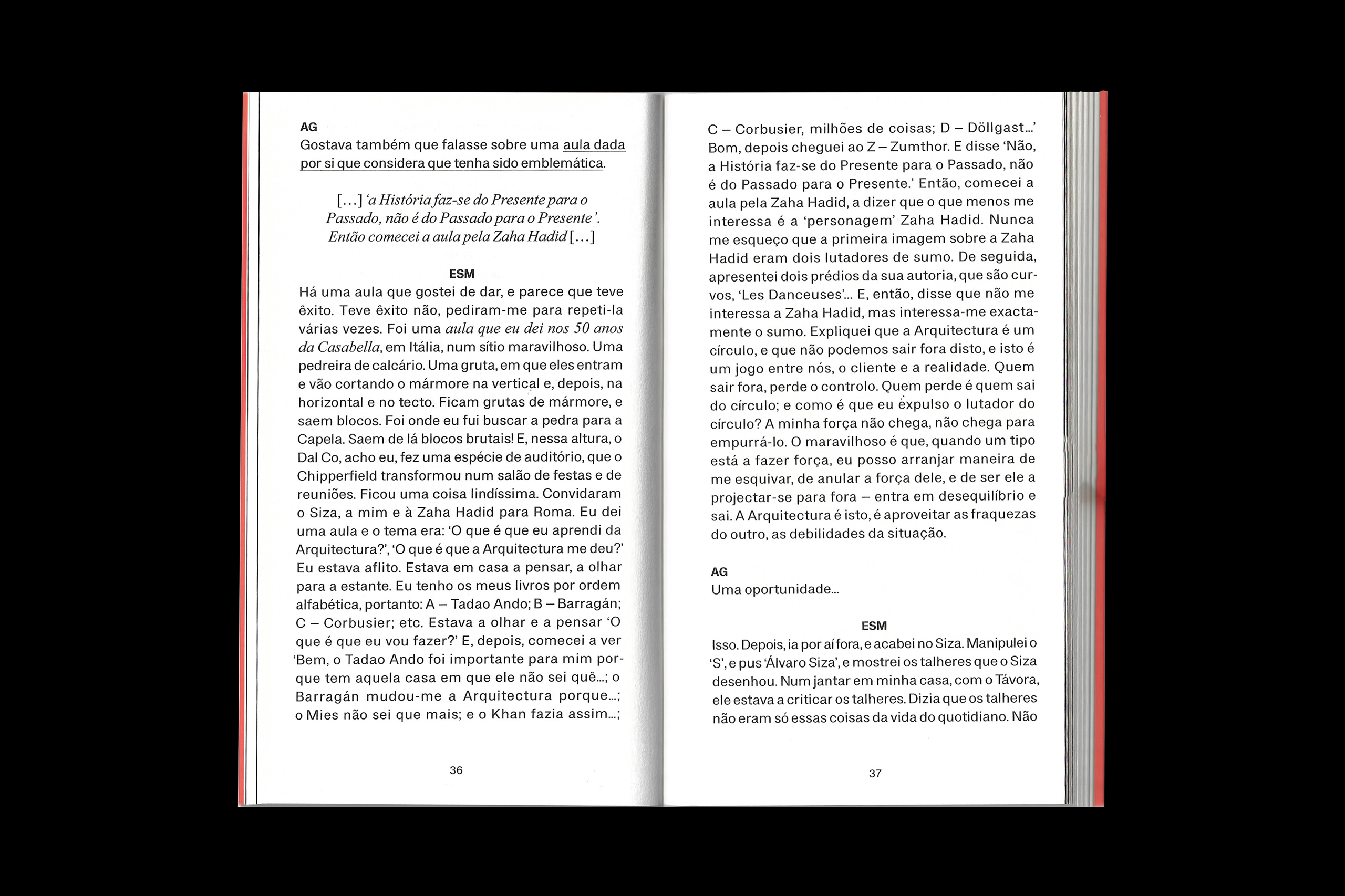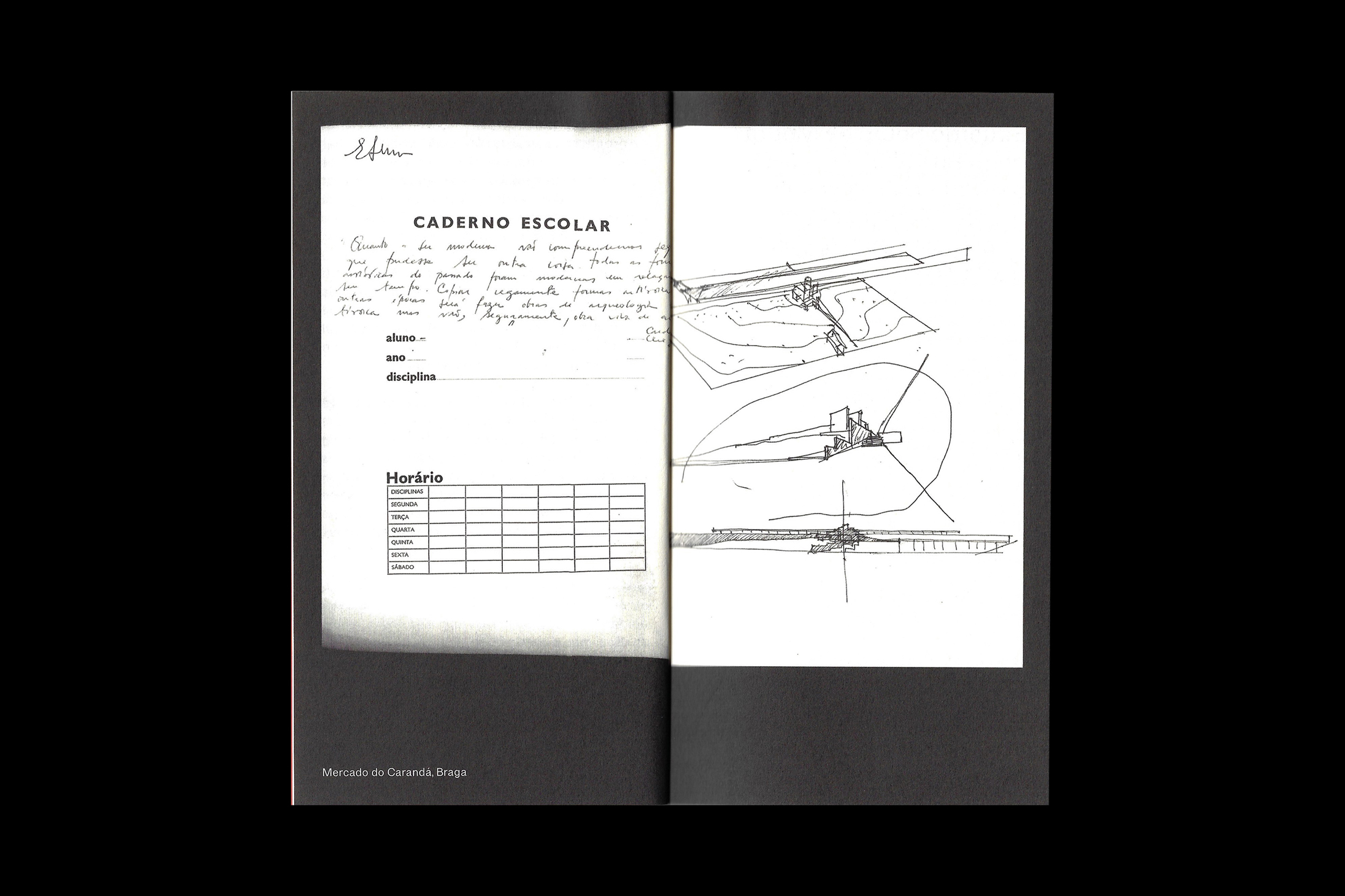 Architectural notes in review #1
[PT] As Sebentas de Projecto pretendem dar a conhecer um olhar estilhaçado no tempo e no lugar sobre o ensino de Projecto de arquitectura. Procura-se uma contemplação multidimensional que permita apreender, mesmo que fugazmente, a natureza de uma disciplina que resiste à formalização, e em cujo âmago se gesta a visão distintiva do arquitecto. o recurso à entrevista como ferramenta expositiva concentra um conjunto de modalidades comunicativas que se tornam particularmente eficazes na aproximação a essa visão: experiência, relato, teorização, memória e aquilo a que, apesar da recusa do próprio em ceder a epítomes, se pode chamar de mestria.
Estruturalmente, isolámos três momentos nas declarações de eduardo Souto de Moura quanto à disciplina de Projecto: abrimos com um exercício de partilha sobre a memória enquanto aluno; recordámos algumas das mais emblemáticas lições ministradas enquanto professor; abordámos, por fim, a possibilidade de instigar novos caminhos temáticos e leituras pedagógicas para um ensino que se pretende actual.
[EN] Architectural Notes in Review aims to offer a shattered gaze on the teaching of architectural design across time and place. we have sought a multidimensional outlook that might allow for an apprehension, fleeting as it may be, of the nature of a disciple that resists formalization, and at whose core the architect's distinctive vision is generated. as an expositive device, the interview concentrates a set of communicational modalities that are especially effective in approaching that vision: experience, account, theorization, memory and that which could be called, despite his own refusal of any epitomes, masterfulness.
We have isolated three structural moments in eduardo souto de Moura's testimony about architectural design: a sharing exercise of his memories as a student; a recollection of some of his most emblematic lessons as a teacher; and the possibility of opening up new thematic pathways and pedagogical readings towards an education in line with our times.
Edition • 2021 porto, colection
Autora / Author
Andreia Garcia
Edição e Revisão de texto
Editors and Proofreading
Andreia Garcia e Leonel Barbosa
Editora / Publisher
Architectural Affairs
Tradução / Translation
Rui Parada
Transcrição / Transcription
Rita Amado
Design
And Atelier
Impressão / Printer
Gráfica Maiadouro
Tiragem / Print run
400
ISBN
978-989-54508-1-7
Depósito legal / Legal deposit
484141/21